DVRPC offers to New Jersey municipalities a program of fee-based services, the Environmental Planning Services Program, through which a municipality can conduct significant planning to protect its important natural resources, wildlife habitat, farmland, and its quality of life.
This program assists a community in identifying the current state of its resources, works with leaders in articulating what the future should be, involves the public in dialogue, and provides development of specific tools a municipality can use to achieve its goals for resource protection and use.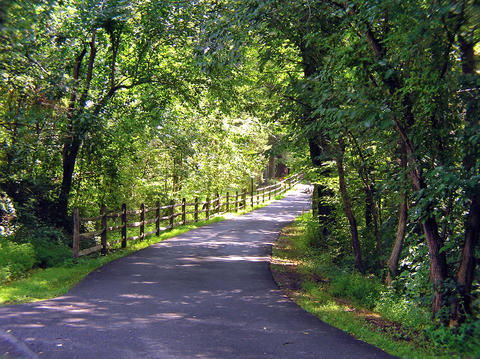 Why Does A Community Need Planning?
Enhances quality of life
Manages growth
Saves money
Increases property values
Meets active and passive recreation needs
Provides a basis for creative economic development
Strengthens community identity
Communities may need an approved plan to access some public funding programs
Approved plans may increase match funding available from public funding programs
Our Most Popular Services
Environmental Resource Inventory (ERI): An ERI is a comprehensive inventory of the natural, biological, historic and other natural resources of your municipality. It serves as a basis for the development of resource protection planning and ordinances.
Farmland Preservation Plan (FPP): In order to be eligible for direct state funding to preserve farmland in New Jersey, the State Agricultural Development Committee (SADC) requires municipalities to adopt a Farmland Preservation Plan. This document will help your town define Project Areas, where you will prioritize future farmland acquisitions.
Open Space & Recreation Plan (OSRP): An Open Space Plan is a comprehensive document that guides your municipality's future open space protection strategy. It serves as a basis for master planning.
Services & Costs for NJ Municipalities
New Jersey municipalities can choose from the following planning services to meet their diverse needs:
Municipal Products & Services
Starting Costs
Climate Change Resiliency Master Plan Element
TBD
Environmental Resource Inventory (ERI)
$25k
Open Space and Recreation Plan
$30k
Farmland Preservation Plan
$30k
Master Plan Conservation Element
$25k
Master Plan Green Building Element
$25k
Ordinance Assistance Including Zoning Revisions
and Preparation of Specific Ordinances
Clustering Ordinance - $20 - $30k
Habitat Conservation Ordinance - $20 - $30k
Tree Protection Ordinance - $20 - $30k
Conservation Subdivision Design Ordinance
$30 - $40k
Sustainability Plan
$50k
Greenway Plan
$20 - $30k
Build-out Analysis
$20 - $30k
GIS Mapping Services
Variable
In addition to these services, DVRPC provides free technical assistance to municipalities with whom they are working to assist with topics such as local open space funding ballot measures, GIS and mapping, and grant applications.
Costs and Financial Assistance
DVRPC provides subsidies for municipalities within Burlington, Camden, Gloucester, and Mercer counties. Typically, this is around $7,500 per project. Unsubsidized services are available to all other New Jersey municipalities.
DVRPC will also assist a municipality to identify and apply for funding that may underwrite part of the cost of environmental planning services. Also, it should be noted that the municipal contribution to the total cost of Open Space & Recreation Planning can often be covered by a municipality's Open Space Trust Fund.
Contact Chris Linn at enviroservices@dvrpc.org or (215) 238-2873 to discuss services or schedule an individual consultation for your community.